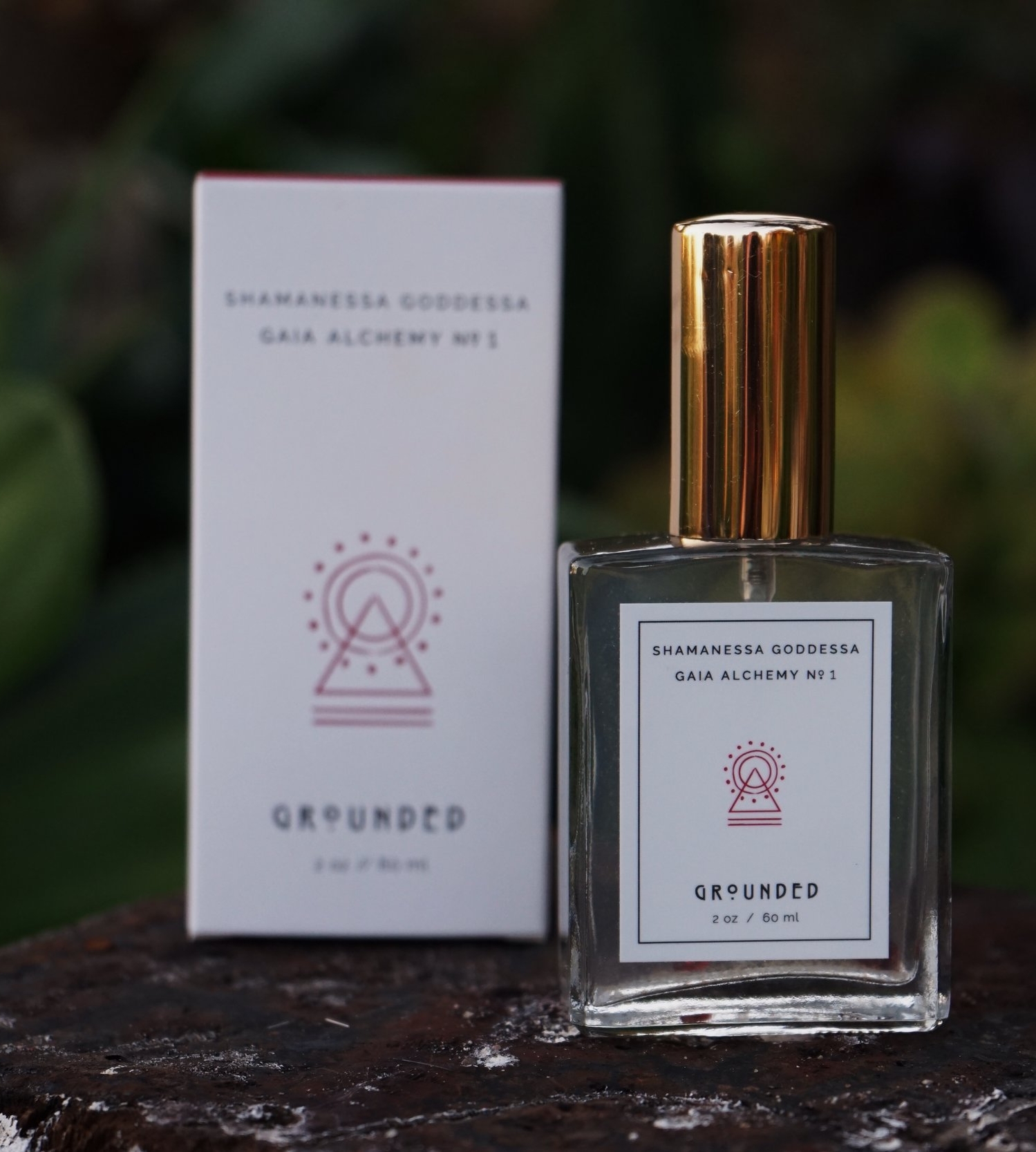 grounded
BE HERE NOW.
2 oz // 60 ml SMUDGE SPRAY
Dedicated to the root chakra, MULADHARA, with the Kundalini mantra ONG NAMO GURU DEV NAMO, this alchemy blend will bring you comfort in Gaia's embrace as you connect to the Divine Wisdom within. Allow the radiance of GARNET to help you transmute your insecurities as you reconnect to the divine wisdom deep within.
sold out
Gaia Alchemy No 1
ONG NAMO GURU DEV NAMO | i bow to the all-that-is. i bow to the divine wisdom deep within.
GARNET | calms emotional pain. prevents fears of insecurity. stimulates metabolism. reduces body toxins. helps with depression.
ANGELICA ROOT | ward off evil spirits. protection.
MYRRH | clear illusions + negative energy. spiritual connection. deep healing.
FRANKINCENSE | heighten spiritual awareness. relieve stress. protection + purification. antidepressant.
CINNAMON | protection. psychic development. harmony. prosperity.
Blessings
REIKI | KUNDALINI MANTRA | LUNA LOVE + LIGHT | 432HZ SOUND ALCHEMY
Sacred Ceremony
take a deep breath + center yourself. spray around your body. ground yourself to the root of the Divine Wisdom within.
When you teach, you have only one privilege: Ong Namo Guru Dev Namo. That's it. After that, whatever you have remembered, seen and experienced, just share. // YOGI BHAJAN
Who You're Supporting
5% of the proceeds from GAIA'S ALCHEMY NO. 1 will be supporting ZENDO PROJECT for psychedelic harm reduction by providing a variety of safe methods to help prevent and transform difficult experiences while in a non-ordinary state of consciousness. You can learn more about ZENDO PROJECT by visiting zendoproject.org.
HANDMADE + BLESSED IN SMALL BATCHES | VEGAN | ORGANIC | PLANT-BASED | GMO-FREE | CHEMICAL-FREE | GLUTEN-FREE | CRUELTY-FREE
please be aware // Ingredients may infuse SHAMANIC DREAM with color therapy too! SHAMANIC DREAM is not approved by the FDA. This offering is intended to support personal sacred ceremonies and can be used throughout the day. If you find yourself with any irritations, please, be smart and stop using SHAMANIC DREAM. Shamanessa Goddessa is not responsible for any misuse of our products and/or any adverse reactions. If you're nursing or pregnant, pleased be advised that some plant medicines are not recommended for you or your baby. Please consult your physician before using SHAMANIC DREAM. Please be aware, SHAMANIC DREAM is for external use only. We do not recommend for children and/or individuals under 18 years of age unless discussed with your physician.