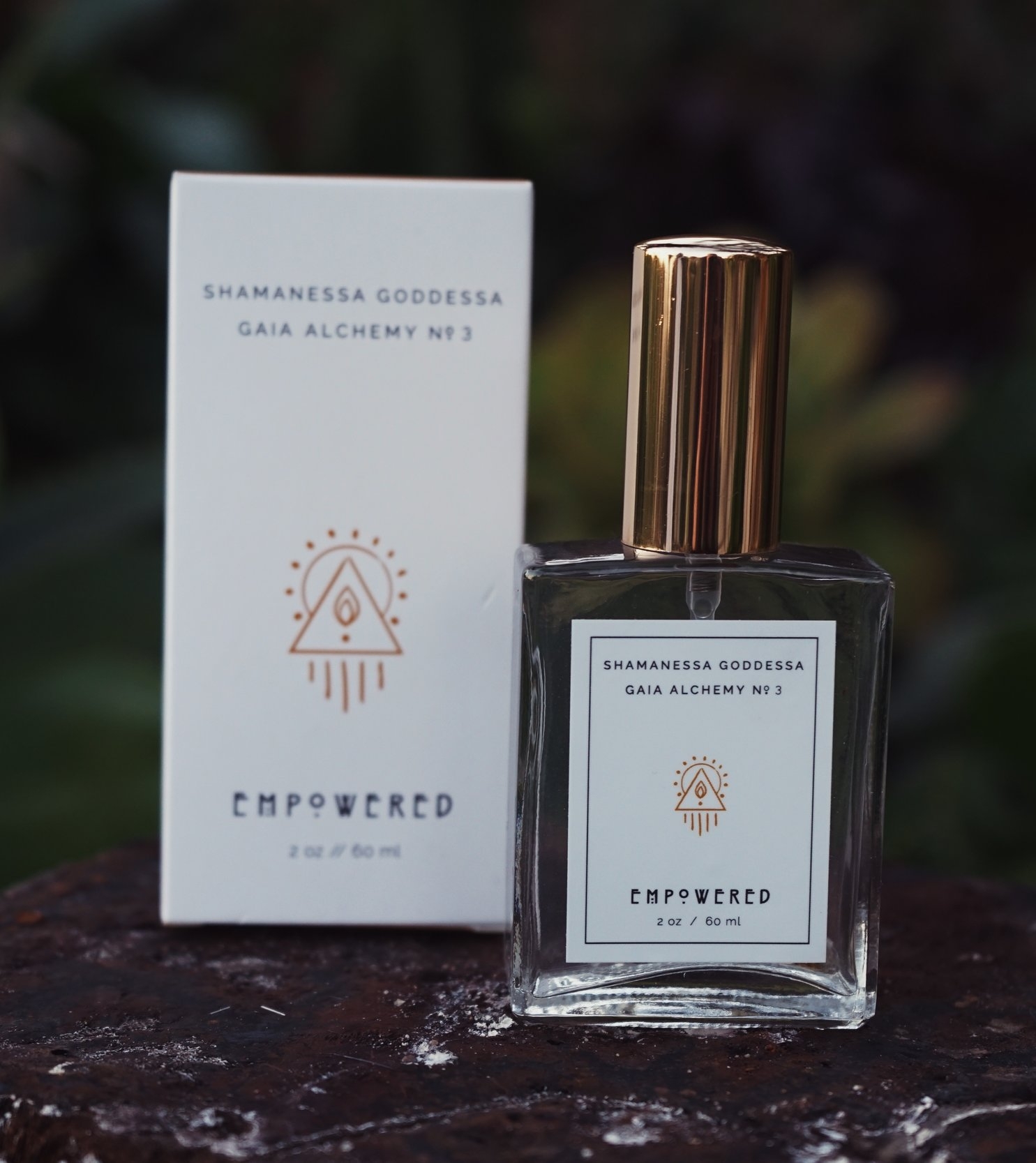 empowered
YOU ARE A SPIRITUAL WARRIOR.
2 oz // 60 ml SMUDGE SPRAY
Dedicated to the solar plexus chakra, MANIPURA, with the mantra ARDAS BAHEE, this sacred alchemy blend will help release what no longer serves as your reclaim your sovereignty to manifest miracles. Allow the radiance of CITRINE to help you gain the confidence to go out into the world + share your medicine with grace.
sold out
Gaia Alchemy No 3
ARDAS BAHEE | recognize answered prayers
CITRINE | live in joy. abundance. prosperity. attract happiness. controls the flow of energy. inner success on the soul's journey. empowers personal growth and self-love.
CALIFORNIA JUNIPER | protection. manifestations. purification.
LEMONGRASS | remover of obstacles. focused intention. ward of distractions + procrastination. clarity of purpose.
FRANKINCENSE | heighten spiritual awareness. relieve stress. protection + purification. antidepressant
Blessings
REIKI | KUNDALINI MANTRA | LUNA LOVE + LIGHT | 432HZ SOUND ALCHEMY
Sacred Ceremony
take a deep breath + center yourself. spray around your belly + move confidently towards the direction of your dreams.
Normally there is no power in the human but the power of prayer. And to do prayer, you have to put your mind and body together and then pray from the soul. Ardas Bahee is a mantra prayer. If you sing it, your mind, body and soul automatically combine and without saying what you want, the need of the life is adjusted. That is the beauty of this prayer. // Yogi Bhajan
Who You're Supporting
5% of the proceeds from GAIA'S ALCHEMY NO. 3 will be donated to BE HERS, raising awareness and funds for those trapped in sexual slavery + human trafficking. You can learn more about BE HERS by visiting behers.org.au
HANDMADE + BLESSED IN SMALL BATCHES | VEGAN | ORGANIC | PLANT-BASED | GMO-FREE | CHEMICAL-FREE | GLUTEN-FREE | CRUELTY-FREE.
please be aware // Ingredients may infuse SHAMANIC DREAM with color therapy. SHAMANIC DREAM is not approved by the FDA. This offering is intended to support personal sacred ceremonies and can be used throughout the day. If you find yourself with any irritations, please, be smart and stop using SHAMANIC DREAM. Shamanessa Goddessa is not responsible for any misuse of our products and/or any adverse reactions. If you're nursing or pregnant, pleased be advised that some plant medicines are not recommended for you or your baby. Please consult your physician before using SHAMANIC DREAM. Please be aware, SHAMANIC DREAM is for external use only. We do not recommend for children and/or individuals under 18 years of age unless discussed with your physician.