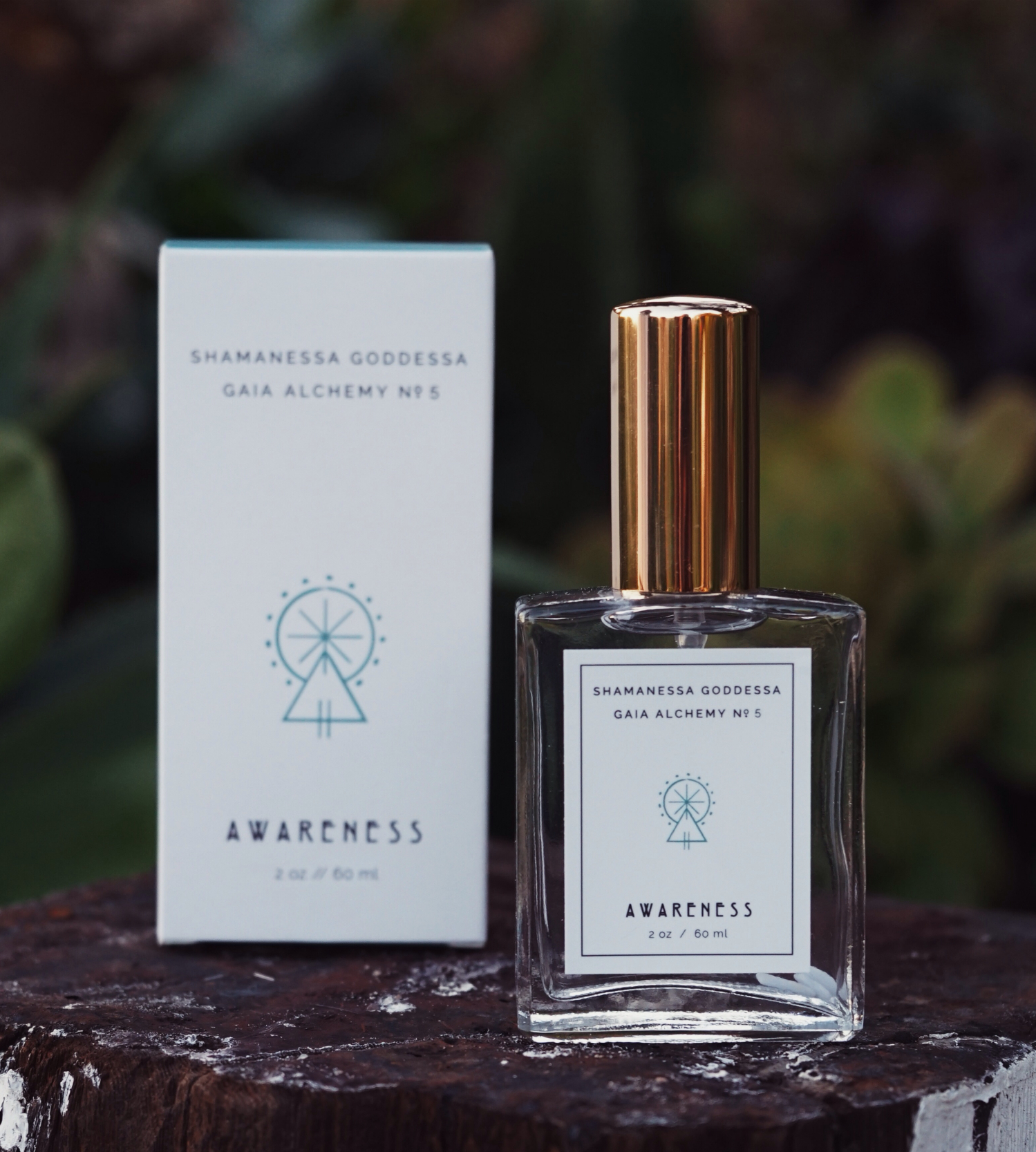 awareness
TRUTH IS YOUR IDENTITY.
2 oz // 60 ml SMUDGE SPRAY
Dedicated to the throat chakra, VISHUDDHA, with the Kundalini mantra SAT NAM, this sacred alchemy blend will help you align + recognize Divinity as your true identity. Allow the radiance of blue lace agate to help you communicate your truth + awaken your soul as you align to your Divine destiny.
Gaia Alchemy No 5
SAT NAM | truth is your identity
BLUE LACE AGATE | communicate your truth. share your medicine. loyalty. trustworthiness. dissolves doubt. supports peace + harmony.
LAVENDER | peace. psychic protection. tranquility. psychic development. ward off negative energies. quiet the ego.
EUCALYPTUS | energize the body. strengthen the immune system. purification. balance emotions. explore your dreams.
MYRRH | clear illusions + negative energy. spiritual connection. deep healing.
Blessings
REIKI | KUNDALINI MANTRA | LUNA LOVE + LIGHT | 432HZ SOUND ALCHEMY
Sacred Ceremony
take a deep breath + center yourself. spray around your neck. become aware of your magnificence + live with conviction.
"Let us purify ourselves with truth, these are vibrations. The words I can tell you: Sat Nam. Sat represents truth; Nam represents personified. It means the spirit of that creative God, the cosmos, stands personified through these vibrations. It is not a big thing. But to chant it is not a muttering. It is an electro-physical process through which this energy is made to circulate. That is the key, there is no big thing about it." // YOGI BHAJAN
Who You're Supporting
5% of the proceeds from GAIA ALCHEMY NO. 5 will be donated to MUSICIANS ON CALL, bringing live and recorded music to the bedsides of patients in healthcare facilities. You can learn more about MUSICIANS ON CALL by visiting musiciansoncall.org.
HANDMADE + BLESSED IN SMALL BATCHES | VEGAN | ORGANIC | PLANT-BASED | GMO-FREE | CHEMICAL-FREE | GLUTEN-FREE | CRUELTY-FREE

please be aware // Ingredients may infuse SHAMANIC DREAM with color therapy too! SHAMANIC DREAM is not approved by the FDA. This offering is intended to support personal sacred ceremonies and can be used throughout the day. If you find yourself with any irritations, please, be smart and stop using SHAMANIC DREAM. Shamanessa Goddessa is not responsible for any misuse of our products and/or any adverse reactions. If you're nursing or pregnant, pleased be advised that some plant medicines are not recommended for you or your baby. Please consult your physician before using SHAMANIC DREAM. Please be aware, SHAMANIC DREAM is for external use only. We do not recommend for children and/or individuals under 18 years of age unless discussed with your physician.